Social Integration Key to Home Builder Marketing
---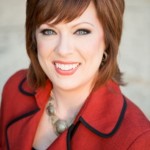 Guest Blogger: Meredith Oliver, Internet Sales & Marketing expert, Creating WOW Communications
Most of us can no longer imagine a day without sharing, liking, commenting or following whatever information we find interesting via social media. Given the soaring use of social media it is not surprising that being active on sites like Facebook, Twitter, Google+ and/or Pinterest has become an inseparable part of home builder marketing. When home builders integrate social media within the company website it allows your visitors to engage with your product and company on a much deeper level. It also allows visitors to easily share your information with others. If you don't currently have social sharing buttons on your website there are several free/low cost social sharing tool bars you can easily integrate on your website such as AddThis and ShareThis. Both of these tool bars can be customized and provide analytics reporting on their results.
In addition to increasing engagement, the use of social sharing on your home builder website impacts your search engine rankings.  Forbes.com recently posted a really good article titled, "The Three Pillars of SEO in 2013: Content, Links and Social Media" which I highly recommend.  The article explains that content and links aren't enough to rank well on Google search; social interaction is also an important factor.
There's a couple of techniques you can use to integrate social media into your home builder website. Here are the most effective options:
Social Media Buttons – Placing icons of social sites such as Facebook, Twitter, Google+, LinkedIn, Tumblr, Pinterest and others anywhere on the site (usually at the top, left, right, or bottom of your webpage). Remember the higher you place the buttons on the page the more visible and likely they are to receive interaction.
Social Share Buttons – In case your website visitors find the content interesting and want to share it on their own social media profile, they don't have to leave the site. All it takes is a single click on the social share button. This is excellent for community pages and blog posts.
Social Login – Social login represents a situation when your website visitors use an existing login, such as facebook, instead of creating a new one. Of course, people who are not active on social media sites (and therefore have no profile) can use a regular website login. Home builder website's can use this for the "My Favorites" portion of the site where users can save favorite communities, floor plans and/or available homes in a personal portfolio.
Social Commenting – There's no easier way to give feedback to your posted content, than allowing your visitors to comment on it via their existing social media profiles. Moreover, by commenting under the visitor's real name you discourage those who intent to post derogatory comments and harm your website. This tool would be excellent for photo gallery pages and blog posts.
These four tips can easily increase user interaction on your home builder website, which can result in creating viral social traffic, and easily help your site rank higher in search engines. It is definitely worth trying!
Meredith had this to say about Melinda's new book 'They Said What??!! Behind the Scenes of 25,000 Undercover Video Mystery Shops'
"Shocking, funny and educational this book has it all! If you are a sale agents or new home sales manager "They Said What??!!" should be required reading. You will learn how to become a top producing agent from the good, bad and even the ugly examples in this book. I couldn't put it down!"
To order your copy today, click here!