Video Mystery Shopping: Fantastic Follow Up Finale
---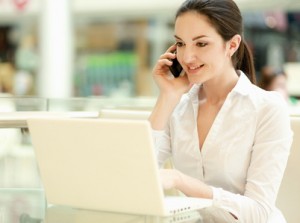 It is imperative to not only follow up with your prospects, but follow up in a customized, personalized manner that makes a lasting impression. Remember, you've got a lot of competition out there, so your follow up needs to be fantastic in order to be memorable.
In our shopping reports, many SA's receive points for doing the follow up but the follow up they typically send is boring, bland and blah! In those cases, it's actually better NOT following up, but not by much. Most SA's follow up with their customers by using something that actually sounds like a form letter or template. It isn't personalized and, most importantly, it isn't about the prospect.
These boring follow up letters usually read like this:
Dear Mr. and Mrs. Jones,
Thank you for your interest in Willow Trace Estates. As you know ABC Builders has been in business for over 25 years! We would love to make you part of the family.
Please call me or email me if you have any questions or if you would like to set up a another appointment.
Thank you again for your interest.
Sincerely,
Susan Salesperson
Anybody else out there yawning??? If you want to gain the competitive edge with your prospects and make a lasting impression, consider these three different types of follow up letters.
Tie Key Points to Home Features – while you were demonstrating the model did Mrs. Smith talk about how much she LOVES to cook and entertain? If so, in your follow up letter be sure to point out the expansive kitchen and dining room areas of the home. Make your letter specific to their wants, needs and must haves in a new home.
Try the Quirky Approach – Try sending your follow up letter to the family pet or the prospect's children. This gives you a chance to reiterate the LARGE backyard or the excellent school system. Plus, it is very memorable.
Get Creative and Crafty – If you find out the prospects have a specific hobby or activity they enjoy why not send them a little gift that ties in with that. For example, if the prospects like to drink coffee, consider sending a $10 Starbucks certificate with your follow up. Or, if they are into the beach, send a little jar with sand in it to remind them how close your community is to the beach.
Develop your follow up plan as soon as the prospects leave your sales office. Use the notes you made during the presentation to design something unique and memorable. If you zero in on what is important to your prospects and become a valuable resource, I promise you they will be delighted to take your follow up call!