Video Mystery Shopping: Would YOU buy a home from YOU?
---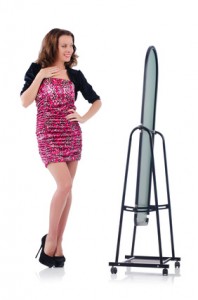 It's no secret that people buy from people they like and trust. As a SA, your main focus (in addition to selling homes) is to be professional and develop rapport with your prospects. This means being upbeat, enthusiastic, engaged, and interested at all times. When a prospect walks into your sales office it is 'SHOW TIME'. Even if you are having a lousy day, you need to block that from your mind and put 100% of your effort and attention on your client.
It's not much different from being a Broadway star! Tourists flock to New York's theatre district every night, paying hundreds of dollars to see Broadway shows. Can you imagine if the actors came on stage feeling tired, depressed, and flubbing their lines? Thousands of people would be greatly disappointed!
In new home sales, your model center is your stage and you are the star. It is your job to treat your prospects like your audience on opening night! Give them the five star treatment!
In our Video Mystery Shopping evaluation and report, we rate SAs in the following areas regarding their appearance and demeanor:
Did the SA appear energetic and enthusiastic?
Did the SA demonstrate a professional, courteous, friendly demeanor?
Did the SA have an organized presentation?
Did the SA seem in control of the sales process?
Did the SA listen well?
Did the SA attempt to build rapport with the prospect?
Did the SA have good product knowledge?
Did the SA handle traffic well?
Did the SA handle interruptions well?
Did the SA seem genuinely interested in the prospects?
Some of these items may seem very simple and basic to you….sort of like common sense/no brainers. However, you would be surprised at the number of people who do NOT score well in this category. I understand that we are all not extroverted, life of the party type people. You don't need to be. But, you DO need to be able to build rapport and conduct a professional sales presentation.  Consider this your 'cheat sheet'. If you practice and perfect these ten items, I can promise you that the results will be well worth the effort!