Video Mystery Shopping: Objections are directional signs leading you to the close!
---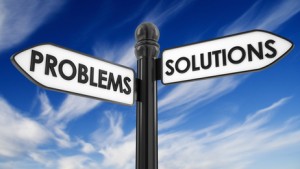 Buyer's objections can often derail sales people and end up blowing up the sale. Objections CAN be deal breakers if not identified and overcome quickly.
The problem with objections is that most new home sales consultants view them as a negative. They don't want to deal with them or, if they do, they just want to provide an immediate solution to the objection and move on. We have actually seen sales consultants IGNORE objections presented by their prospects. Obviously, this is not a good way to handle objections.
Objections are actually powerful selling signs which, when handled properly, actually lead the sales associate closer to the sale. The goal with handling objections is to flush them out early and respond in a calm, convincing way that neutralizes the prospect's concern.
Below is the 4 step process that we recommend using each time you are presented with an objection.
STEP 1: Validate/Show Empathy – This lets your prospect know you have heard them and validated their point. 'That's a great observation!', 'I understand what you are saying', 'Thank you for pointing that out to me'
STEP 2: Question/Clarify – This allows you to clarify exactly what they are objecting about. Believe it or not, many times there can be a miscommunication between what the prospect has said and what the sales consultant actually interprets. 'So, tell me specifically what it is about the kitchen layout that isn't working for you'
STEP 3: Offer Solutions (if possible) – Not all objections will have a solution, but if there is one, this is the place to provide it. 'Here are a couple of suggestions that may work for you'.
STEP 4: Confirm it is resolved or not a deal breaker – At this point you want to make sure that this objection is no longer going to persuade them regarding the purchase of the home. 'So, do you think that idea will work for you regarding the kitchen layout?'
BONUS TIP: Another great way to handle objections is to ask the prospect at the beginning of your sales presentation to name their 3 MUST HAVES in their new home. This way, if you are presented with an objection during the model demonstration, IE. 'These secondary bedrooms seem too small', you can simply remind your prospect of what those three must haves were (assuming one wasn't large secondary bedrooms!). This reminds the prospect to focus more on what they REALLY want in a new home, and not get caught up in the smaller details.