Video Mystery Shop: Shop + Coach + Train = Sales Success!
---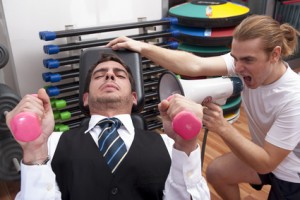 In my 30 years of mystery shopping, I have seen a lot! Not only in the video shops, but also in the various ways sales managers utilize the information from the shops. Some sales managers use the shops as a training tool to improve the sales associates' selling abilities. Some sales managers use it as a way to 'get rid of under-performing' sales associates. And, truth be told, some sales managers NEVER even look at the shops.
I wanted to use this blog as a way to let you know the most effective way to incorporate the video shops into a proven formula for sales success. That formula is
Shop + Coach + Train = Sales Success
By applying this formula to your sales training you are guaranteed to get a well-rounded program that is personalized and customized to the needs of your sales team. This is not cookie cutter training. Here's how it works.
First, we video mystery shop your sales team. This allows us to get inside your sales office and find out what is really going on. This gives you a baseline analysis of your entire team.
Shop: Find out what's REALLY going on in your sales office!
Secondly, we provide one-on-one sales coaching. Our coach works with the sales associate on specific areas of the shop where improvement is needed. A 30 day Action Plan for improvement is created and the sales manager now has a tool to hold the sales associate accountable for their actions.
Coach: Provide one-on-one sales coaching to address the SA's specific needs
Finally, we review the shops and reports and look for reoccurring trends. From this information, we are able to create a one of a kind training program based on our findings. For example, if we notice that the sales team has low scores in qualifying or overcoming objections, the training we provide will focus more on those specific areas. It is training based entirely on what your team needs to be successful.
Train: Results of the shops and coaching pave the way for customized training specific to the needs of YOUR sales team!
So, if you are looking for a comprehensive training program to get your sales team performing at their personal best, give us a call! You won't be disappointed in this 3 step, all-inclusive training program.