Video Mystery Shopping: Change is GOOD!
---
Let's face it; most people are fearful of change. Whether that change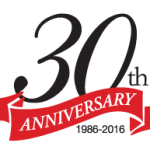 involves getting a new job, or relocating to a new city, or buying a new home, change can stress some people out! However, once we realize that change is inevitable and we embrace it, this produces growth and experiences that we may never have experienced without change.
I have been very fortunate to own and operate Melinda Brody & Company for the past 30 years. We have achieved great successes and reached new milestones as one of the industry's premier video mystery shopping organizations. Over the years, we have expanded our services to include coaching and training, enhanced our technology to remain cutting edge, and have had the great fortune of being able to work with the best builders in the industry. I am very proud of all the growth and achievements we have experienced over the past 3 decades.
With that being said, we have another change taking place that I wanted to share with you. I have brought in a business partner! Ben Marks has joined me and is committed to taking the company to a new level of success! His goals include providing more services to our clients, adding more video shoppers to the fold, and growing the company.
Ben is energetic, knowledgeable and extremely talented. I am excited to have him as such an integral part of the Melinda Brody & Company team! I am confident he will successfully grow and manage Melinda Brody & Company for another 30 years!
I will be transitioning with Ben over the next several months. All our staff remains in place and are very excited about the opportunities and advancements that will be happening in the company.
Once we have transitioned, you will still be seeing and hearing from me….just not as much! I plan to travel as much as I can, meet new people and explore new places! I am excited about the future, both the company's and my own.